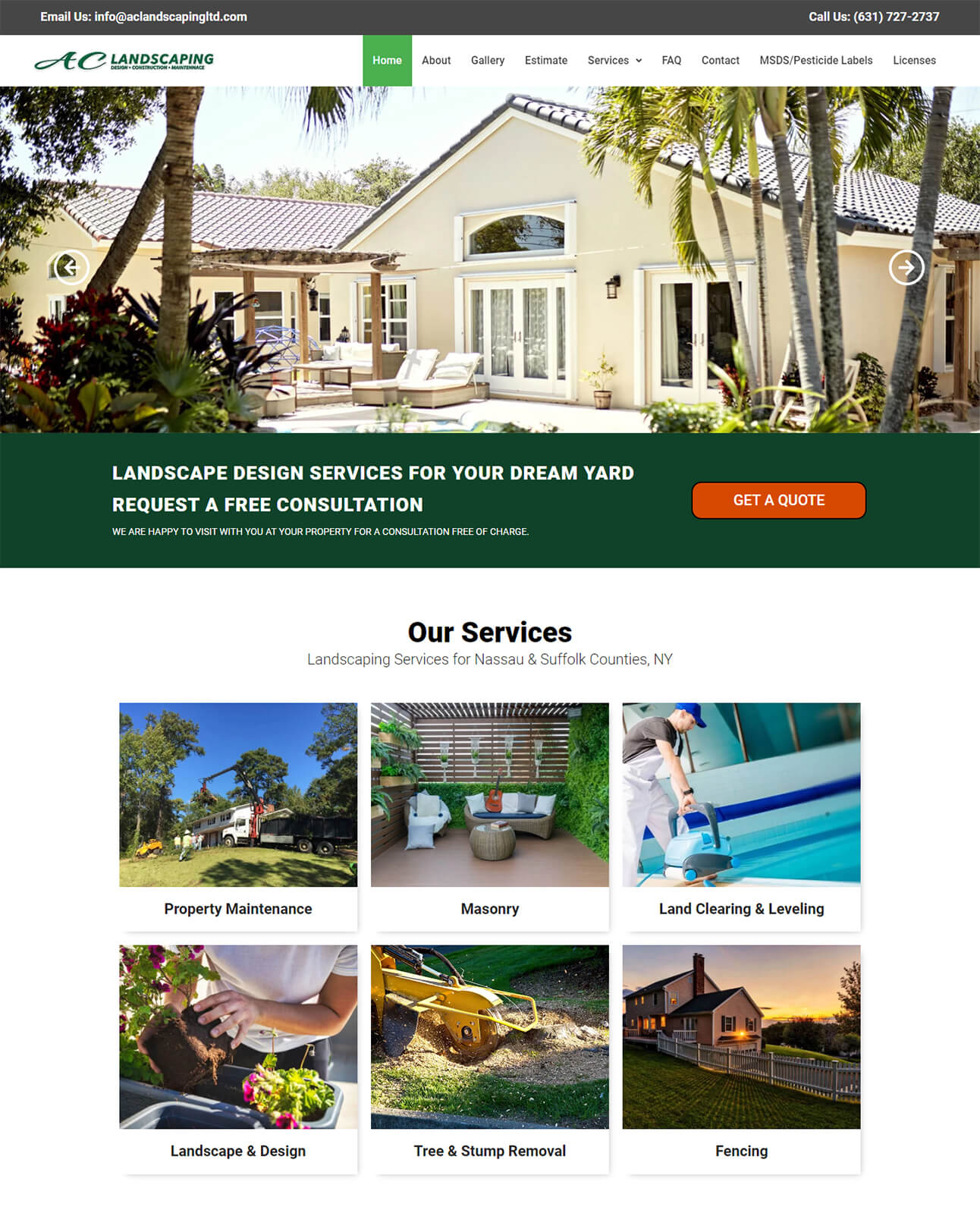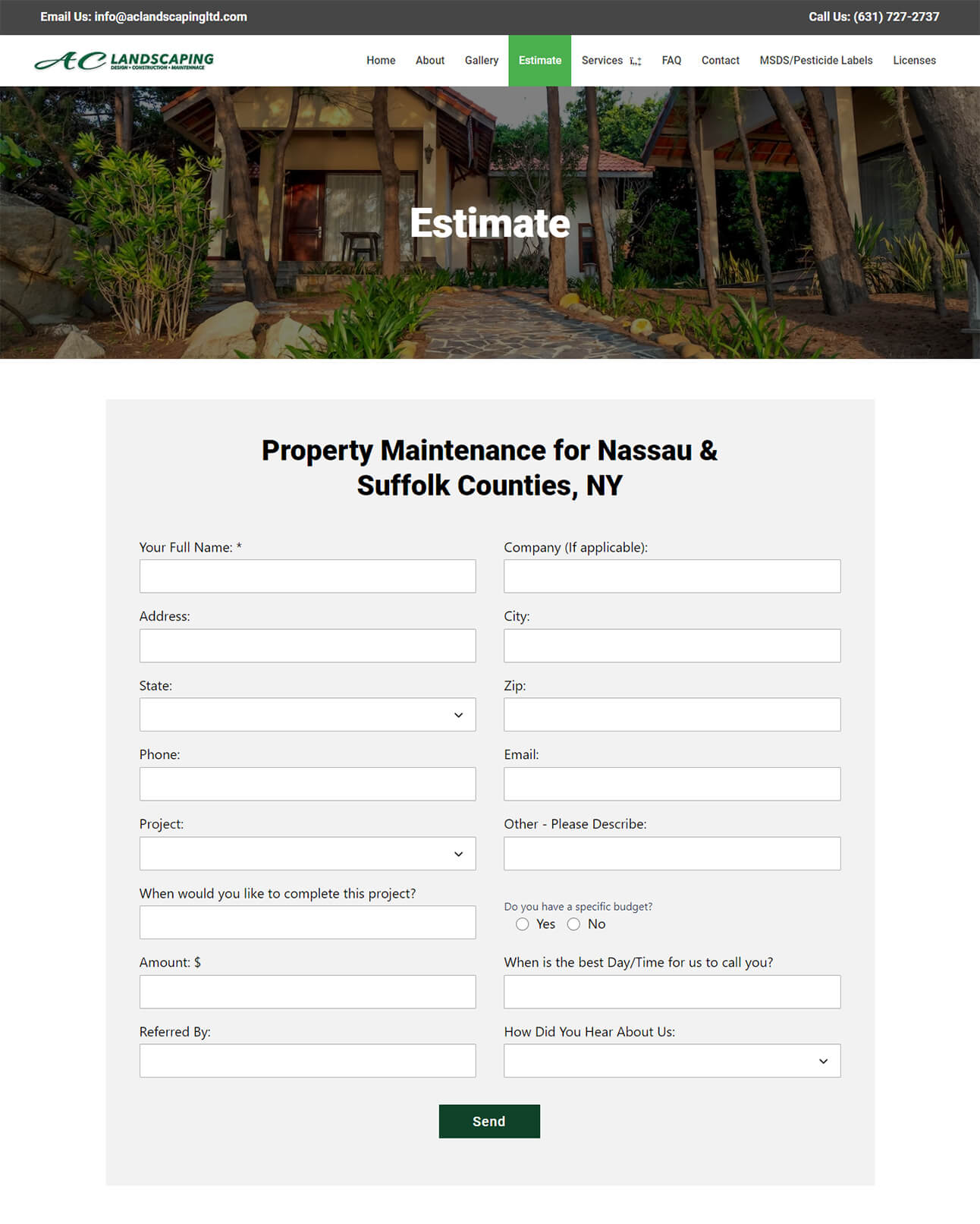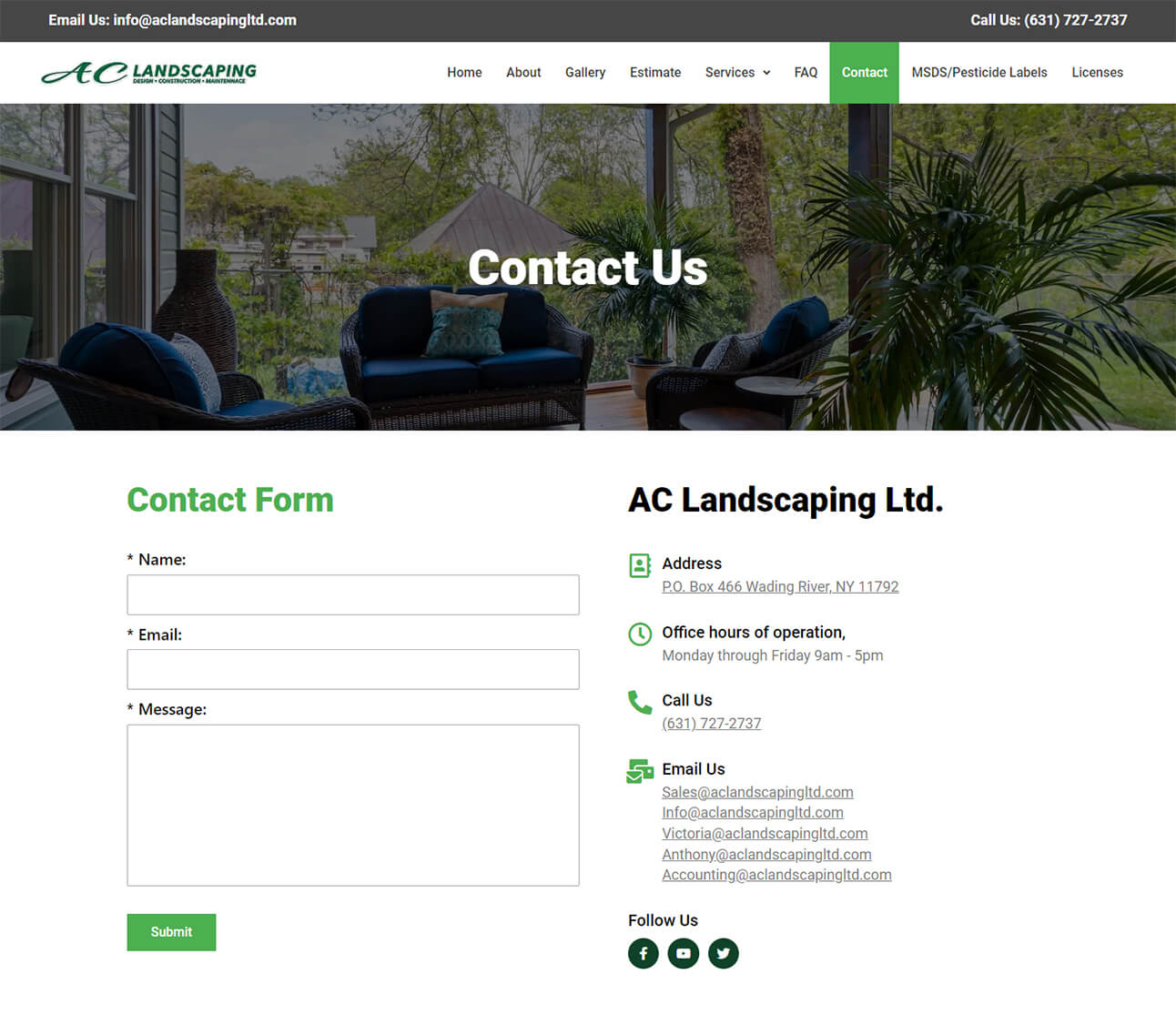 AC LandScaping
In the heart of New York, where concrete meets green, AC Landscaping has emerged as a trailblazing force in landscaping, construction, and property maintenance. This industry leader sought to cultivate its digital presence to match the artistry and precision of its projects. With our construction company website design, Arete Soft Labs envisioned a landscape where aesthetics and technology harmonize. Our journey together has resulted in a bespoke website solution that encompasses a custom responsive design, a captivating photo gallery, seamless WordPress CMS integration, testimonials that speak volumes, and a "Request a Quote" form to capture all leads.
Project Highlights
Custom Responsive Website Design: AC Landscaping demanded a design that looks beautiful across all screens. Our custom responsive website design for landscaping companies' experience, our team ensures that their website flourishes seamlessly on desktops, tablets, and mobile devices, offering an immersive experience to visitors.
Photo Gallery to Showcase Projects: Landscaping is an art, and every project tells a story. We cultivated a photo gallery that not only showcases the beauty of AC Landscaping's work but also inspires visitors with a visual symphony of green havens.
WordPress CMS Integration: A thriving digital landscape demands robust content management. We skillfully integrated WordPress CMS, empowering AC Landscaping to effortlessly nurture their digital garden, from updating content to cultivating their online presence.
Testimonials Section: Reputation blossoms in the soil of trust. The website features a dedicated testimonials section where clients can share their experiences, nurturing credibility and fostering trust among potential clients.
Comprehensive "Request a Quote" Form: The first step towards a green haven is often a simple inquiry. We designed a comprehensive "Request a Quote" form that guides potential clients through the process, ensuring that their landscaping dreams take root with ease.
AC Landscaping's digital landscape has blossomed with the same artistry and precision that define their real-world projects. With a custom construction company website design, we built their website with responsive design, an enchanting photo gallery, WordPress CMS integration, testimonials that bear testament to their excellence, and a comprehensive "Request a Quote" form, AC Landscaping is prepared to transform digital visitors into satisfied clients.
Read More
---
Project Key Features
Custom Website Design
WordPress CMS
Mobile Responsiveness
WordPress CMS
Photo Gallery to Showcase Projects
SEO Optimization
---
Industry
Home Improvements
View Project
Like Our Work?
Let's Turn Your Ideas into Reality.
Partner With